Open Source - Retreat Manual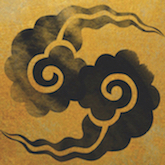 Open Source - Retreat Manual
The ways we come together, the ways we practice together, are tremendously important. Each time we meet, we make a field in which people can do profound work, both individually and collectively. This doesn't just spontaneously arise; it takes a lot of work to create a present moment to be here now in. The idea behind this manual is to make that work a little easier.
The intention here is not to lay out an ideal form we all must try to match, as if that's the goal of a retreat. Instead, it's to provide some guidance so that things can be done more easily, to make clear what can be made clear - so that against that greater ease and clarity the vast and untamed mystery that is at the center of life becomes vividly apparent. That's the point of a retreat.
This manual focuses on residential meditation retreats, because they are the most complicated thing we do. These forms can be adapted and simplified for other events, such as one-day, koan, and integrative retreats. Also, different practice communities and retreat centers will likely require accommodations to their particular circumstances. Keep the spirit, be creative with the forms.
(The manual is formatted to be printed double-sided.)
| | | |
| --- | --- | --- |
| Title Page | | PDF |
| Retreat Manual | | PDF |