Dharma Gifts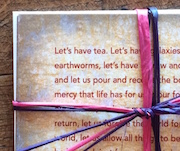 Flashcards for the Radiant World I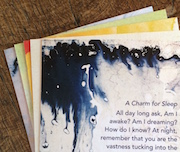 Flashcards for the Radiant World II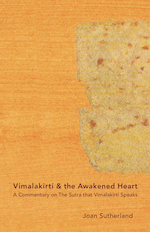 Vimalakirti & the Awakened Heart : A Commentary on The Sutra that Vimalakirti Speaks
A timeless meditation on developing a peaceful and generous heart in a world of sorrows, and on how the awakening of each of us is an inextricable part of the awakening of the world. It's the first volume in a collection called Pilgrim's Bundle, handbooks on traditional philosophy, practices, and poetry in a contemporary voice.
Listen to Joan's talks on
Vimalakirti
as an accompaniment to the book.
Purchase
here
For discounted larger purchases, please contact us at
hello@joansutherlanddharmaworks.org
.