Books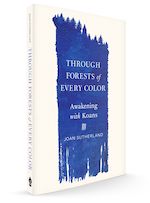 Through Forests of Every Color: Awakening with Koans takes an intimate spiritual and literary journey through the world of koans. Joan Sutherland explores the profound potential of this Classical Chinese and Japanese practice to make us permeable to the joys and the anguish of this life—and to the primordial mystery we glimpse behind the veil of the everyday.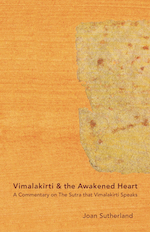 Vimalakirti & the Awakened Heart : A Commentary on The Sutra that Vimalakirti Speaks
PILGRIM'S BUNDLE ONE (2016)
Two thousand years ago, a Buddhist text called
The Sutra that Vimalakirti Speaks
gave voice to an extraordinary ordinary man who said, "I am sick because the whole world is sick." Now, in a commentary on the sutra called
Vimalakirti & the Awakened Heart
, Zen koan teacher Joan Sutherland, Roshi writes with lyricism and insight about what those words mean in our own age of profound disturbance and uncertainty. The book is a timeless reminder that if our sorrows are interwoven with the sorrows of the world, so too is our awakening inseparable from the awakening of the world.
This is the first volume in a collection called Pilgrim's Bundle, small handbooks for clouds-and-water wanderers on the Way (whether you ever leave home or not), meant to be tucked into a backpack or under a pillow, used, argued with, scribbled on, and shared.
"Vimalakirti speaks to us from within this deepest of all reconciliations, laying out a Way for healing the human heart. The healing takes place in his ten-by-ten-foot room, which is both the space of awakening already present within each of us, and the field of awakening we make together. Step right into the dream of awakening, he's saying. Welcome to your own heart." ~ Introduction
Purchase Vimalakirti & the Awakened Heart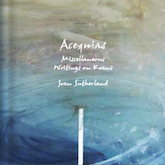 Acequias & Gates : Miscellaneous Koans and Miscellaneous Writings on Koans
In 2014 we published this groundbreaking book, which made our school's Miscellaneous Koans collection widely available for the first time, and was the first comprehensive introduction to koan study as we understand it. It was also beautiful — made so by the contributions of designer Piper Leigh and artist Ciel Bergman — to reflect the radiance of the koan way and provide a compelling piece of ritual gear.
The book is now retired. The two halves of Acequias & Gates live on in new forms. The Gates half, which is our Miscellaneous Koans collection, is available in its original form as a PDF, available
here
. Since it can be used as a practice text, we offer it without charge. The Acequias half, which was the Miscellaneous Writings on Koans, has been woven into a much larger book,
Through Forests of Every Color
(Shambhala, 2022).
Although Acequias & Gates no longer exists in its original form, we honor the unique place it held in our history by holding a place for it on this page.
Gates : Miscellaneous Koans
PDF